Which Subaru SUV is Best for Fuel Economy?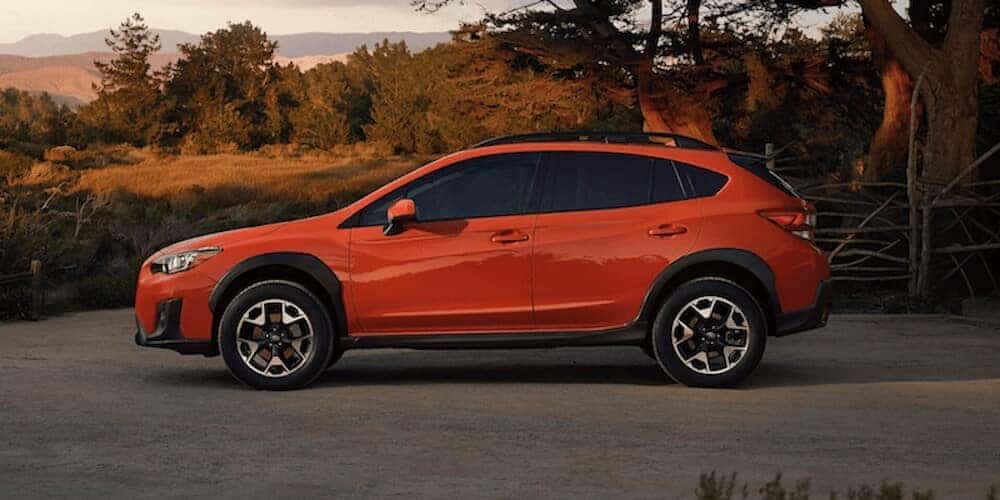 New Subaru SUV Inventory
Looking to get behind the wheel of a vehicle with exceptional fuel-efficiency? Are global warming emissions, pollution, and saving money things that are important to you? If so, you might want to allow one of our knowledgable Morrie's Brooklyn Park Subaru consultants to explain which of our new Subaru SUVs will yield the most in terms of fuel mileage!
Subaru Crosstrek
Although the entire lineup of Subaru SUVs is incredibly fuel-efficient, there is one fully gas-powered model that stands slightly above the rest — the Subaru Crosstrek. This extremely practical SUV returns a remarkable 33 MPG on the highway and perhaps an even more impressive 27 MPG when city driving.
Subaru Crosstrek Hybrid
If you're in the market for a hybrid, our Minneapolis area dealer is proud to offer the most fuel-efficient all-wheel drive plug-in hybrid in America, the Crosstrek Hybrid, which offers up to 90 MPGe and up to 480 miles of total vehicle range. By utilizing its Subaru StarDrive™ Technology, this model combines the efficiency of a plug-in electric vehicle for city commuting, while also providing the long-range capability of a SUBARU BOXER® gasoline engine for some of those longer road trips outside the Minneapolis area. If you're unable to find a place to plug in and charge up, there's no need to worry, the gas engine will actually charge the electric battery, eliminating any concerns over running out of power.
As for the Subaru Forester, Outback, and Ascent, you can see just how closely they stack up against the Subaru Crosstrek in the chart below.
Test Drive A New Subaru Near Minneapolis
If you're interested in hearing more about the Subaru Crosstrek, Crosstrek Hybrid, Forester, Outback, Ascent, or another new or used vehicle in our inventory, please don't hesitate to contact us here at Morrie's Brooklyn Park Subaru! We will be looking forward to putting you behind the wheel for a test drive in the Subaru SUV, sedan, or hatchback that you feel best suits your driving and fuel-efficiency needs! Don't feel comfortable coming in to the dealership? No problem-we will bring the test drive to you!
New Subaru SUV Inventory