Will the 2020 Subaru Outback Have a Turbo Engine?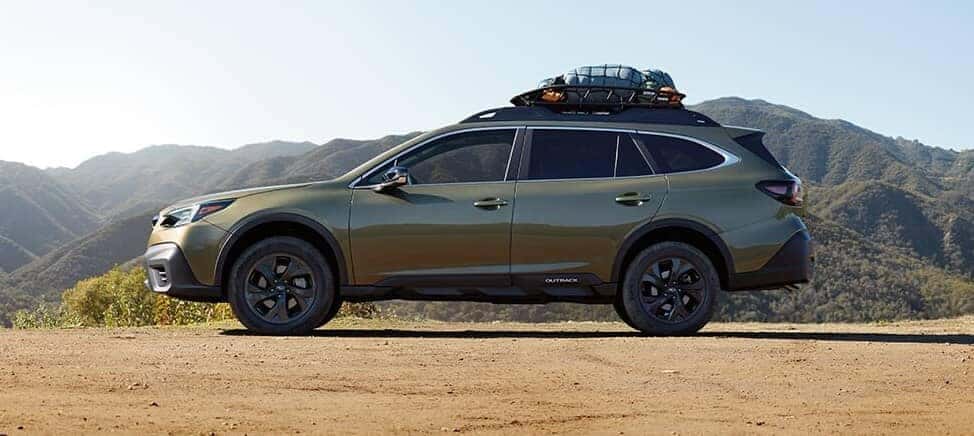 New Subaru Outback Inventory
The 2020 Subaru Outback isn't just going to give you refreshed looks and great new tech features: It's also bringing some serious pop under the hood. For the first time in more than a decade, the Subaru Outback is getting a turbo engine.
What does that mean? It means more power and snappier acceleration, without bad gas mileage. A turbocharger gives you more with less, delivering higher horsepower and torque without an enormous engine.
The New Turbo Subaru Outback
The 2020 Subaru Outback brings back the XT trim plate. XT models include the top-end Outback Limited XT and the sporty, aggressively-styled Outback Onyx Edition XT. They'll receive a turbocharged 2.4-liter BOXER engine, good for a walloping 260 horsepower.
With this impressive engine option, you'll have more power–and more thrill–than you've ever seen in a Subaru Outback. And it still delivers valuable fuel efficiency, achieving up to 32 mpg.
Of course, the standard Subaru Outback engine is no slouch. The naturally-aspirated 4-cylinder BOXER found on lower trim levels will get you even better gas mileage while still cranking out 182 horsepower, better than many other crossovers in its segment.
All that fun performance capability comes standard with Subaru's ever-reliable Symmetrical All-Wheel Drive system, which ensures great traction no matter what the Minneapolis area weather throws at us. When paired with a turbocharged engine, that same safe AWD can also be a blast, giving you supreme cornering and control to go along with the 2020 Subaru Outback XT's high-octane thrust.
Which Subaru Outback Models Have a Turbo Engine?
In addition to the 2020 Subaru Outback XT line-up, the 2021 Subaru Outback Onyx Edition XT, Limited XT, and Touring XT are also all equipped standard with the 2.4-liter turbocharged SUBARU BOXED® 4-cylinder engine.
The most exciting Subaru Outback you've ever driven is available at Morrie's Brooklyn Park Subaru, and many Minneapolis drivers would agree. Visit our Subaru dealer to take one for a test drive today!
New Subaru Outback Inventory