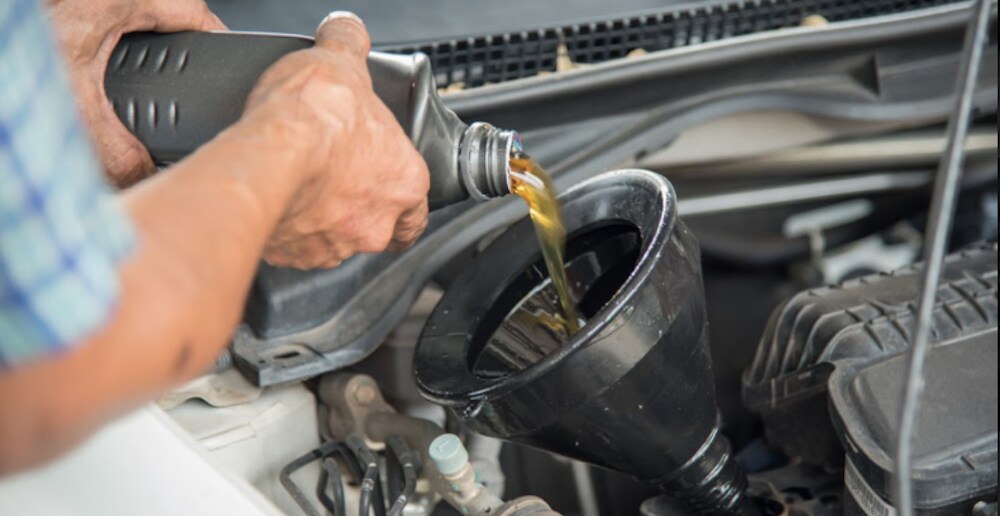 Schedule Subaru Service
Is your Subaru coupe, sedan, hatchback, or SUV in need of an oil change? If so, our Morrie's Brooklyn Park Subaru service center recommends using synthetic oil, rather than conventional oil for a number of reasons. Let us explain!
What is a Synthetic Oil Change?
Engine oil is the lifeblood of your vehicle and without the proper amount, or the proper kind, your Subaru can begin to wear down drastically. That's why here at our Subaru service center near Minneapolis, we can't stress the importance of regularly scheduled oil changes. 
As with any manufacturer, the oil that your vehicle requires depends primarily on your make and model, but as always, we strongly urge you to opt for a synthetic oil change, which uses synthetic oil as opposed to conventional oil. Don't worry, however, as synthetic oil changes are very similar to your standard conventional oil change, as a well-trained technician will drain the engine, flush out the system, and then replace the oil with a fresh batch of synthetic oil.
Synthetic oil comes at a slightly higher price point, but the intervals between synthetic oil changes are much longer than it would be with other forms of oil. If you want to use synthetic oil, you likely will only need to replace the oil once every 5,000 - 7,000 miles or so, with conventional oil needing to be changed every 3,000 miles. Regardless, as long as you stay up-to-date with your oil change needs, your engine should stay healthy and efficient, but equipping your beloved Subaru with synthetic oil will ultimately save you money in the long-run and help your vehicle avoid engine malfunctions in the future.
Schedule Subaru Service in Brooklyn Park
If you're interested in hearing more about our synthetic oil changes, our Subaru service center, or you would like to go ahead and schedule a service appointment for your earliest convenience, please feel free to contact us online or pay us a visit here at Morrie's Brooklyn Park Subaru. We're located at 7885 Brooklyn Boulevard in Brooklyn Park, MN and our service center offers convenient operating hours from 7 a.m. - 7 p.m Monday through Thursday, 7 a.m. - 6 p.m on Fridays, and 8 a.m. - 5 p.m on Saturdays!
Schedule Subaru Service