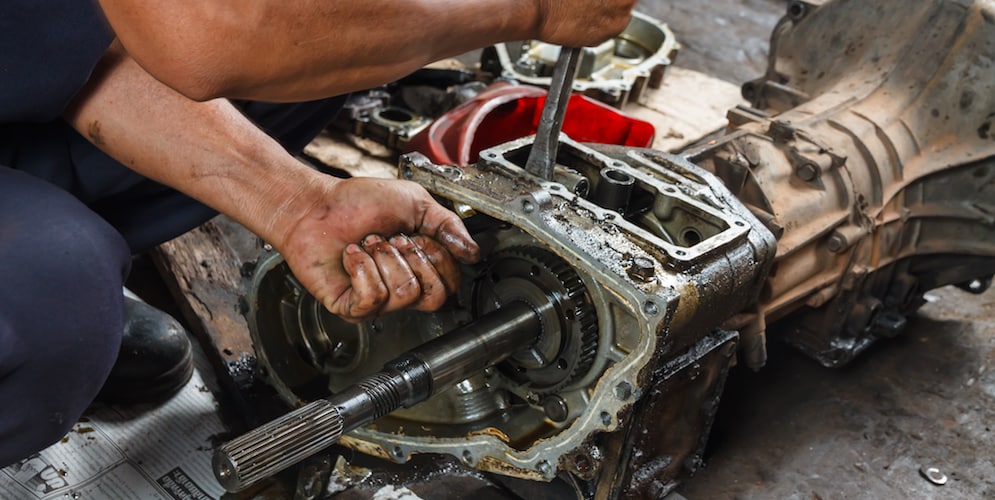 Schedule Subaru Service
Is your Subaru coupe, hatchback, sedan, or SUV in need of a transmission repair or replacement? If so, you will want to visit our Morrie's Brooklyn Park Subaru service center near Minneapolis, where it is our number one priority to ensure that your vehicle is safe and operating to its fullest potential. 
What Are The Signs of a Bad Transmission?
While some symptoms can be more blatant than others, there are a variety of warning signs to be aware of when it comes to your vehicle's transmission. If you notice any of these symptoms, it's time to schedule service at Morrie's Brooklyn Park Subaru. 
Leaking fluids are oftentimes the easiest symptom to diagnose when it comes to your transmission. If you happen to notice a leak under your car showing red or dark brown fluid, it's time to let our Subaru experts take a look. 
Rough shifts can create an uncomfortable and very awkward driving experience, and your Subaru may feel like it is having difficulty flipping through gears. If this is the case, you may hear a clunking noise when this issue arises.
A slipping transmission may feel like your Subaru is switching through its gears without reason or is struggling to accelerate. 
Delayed engagement occurs when you are putting your car into drive after shifting from park. If your vehicle is unable to seamlessly shift into drive, it's more than likely a transmission issue. 
Why Visit Our Subaru Service Center Near Minneapolis?
Our well-trained team of technicians here at Morrie's Brooklyn Park Subaru are incredibly knowledgeable and ready to handle any routine service or repair that your vehicle desires. Our maintenance procedures are competitively priced, of course, but we also offer a long list of Subaru service specials so you know you're getting the most affordable service rates in the area.
If you have any questions about our Subaru transmission service or our Subaru service center, please don't hesitate to contact us online or visit us in person at Morrie's Brooklyn Park Subaru today! We're conveniently located at 7885 Brooklyn Boulevard in Brooklyn Park, MN and our service department is open from 7 a.m. - 7 p.m. Monday through Thursday, 7 a.m. - 6 p.m. on Fridays, and 8 a.m. - 5 p.m. on Saturdays!
Schedule Subaru Service