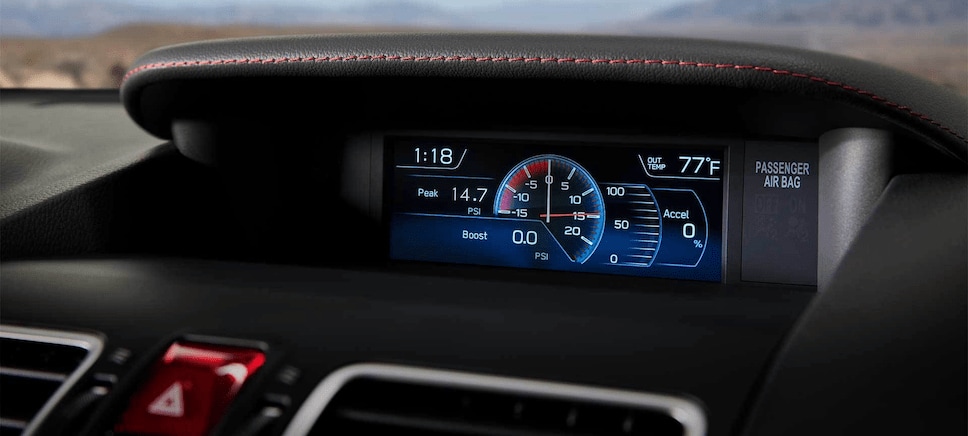 New Subaru Inventory
Are you looking to buy or lease a Subaru with exceptional power, capability, and fuel-efficiency in the Minneapolis area? Well, if so, you've come to the right place, because here at Morrie's Brooklyn Park Subaru, we offer a variety of new, used, and certified pre-owned Subaru models that come equipped with a turbocharged Subaru engine! To give you an understanding of which turbocharged motors you can expect to find under the hood of these vehicles, we have broken each of them down for you below!
Subaru WRX
For this model year, the WRX offers two distinctive engine choices, with the first being a 2.0-liter DOHC turbocharged engine (WRX, WRX Premium, and WRX Limited). With this motor in place, these trim levels can produce up to 268 horsepower and 258 lb-ft of torque. The second engine option, a 2.4-liter DOHC turbocharged engine, can be found on the WRX STI and the WRX STI Limited and offers an impressive 310 horsepower and 290 lb-ft of torque.
Subaru Legacy 
The Subaru Legacy comes equipped with a 2.5-liter DOHC engine on all trim levels (Legacy, Legacy Premium, Legacy Sport, Legacy Limited), but provides drivers of the Legacy Limited XT with a 2.4-liter turbocharged SUBARU BOXER® engine that can churn out 260 horsepower and 277 lb-ft of torque.
Subaru Outback 
Much like the Subaru Legacy, the Subaru Outback is outfitted with a 182 horsepower, 176 lb-ft of torque 2.5-liter DOHC engine on all trims (Outback, Outback Premium, Outback Limited, and Outback Touring). However, when behind the wheel of the Subaru Outback Onyx Edition XT, it will offer the same 2.4-liter turbocharged DOHC engine as the aforementioned Legacy Limited XT. 
Subaru Ascent
Finally, the Subaru Ascent is the only Subaru SUV that provides a turbocharged engine on each and every one of its trim levels. When you pop the hood of this model, you'll be more than pleased to see that same 2.4-liter turbocharged DOHC engine that comes equipped in both WRX STI trims, the Legacy Limited XT, and the Subaru Outback Onyx Edition XT. 
Learn More From Our Subaru Dealer Near Minneapolis
If you're looking to hear more about the Subaru WRX, Legacy, Outback, Ascent, or any of the models in our new or used, please don't hesitate to contact us today. We're conveniently located in the Minneapolis area and we can get you penciled in for a test drive in no time so you can experience one of these turbocharged Subaru engines for yourself!
New Subaru Inventory