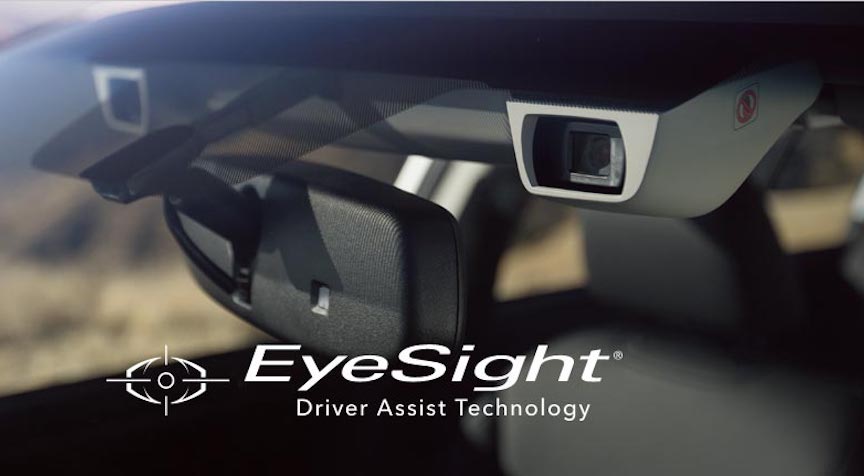 New Impreza Inventory
Winter has arrived in the Minneapolis area, meaning that slick and potentially hazardous driving conditions are inevitable. There's no need to fear, however, as Morrie's Brooklyn Park Subaru has got you covered with all of the latest and safest Subaru Impreza models, including three unique trims that come standard with the EyeSight® Driver Assist Technology: the Impreza Premium Sedans, the Impreza Premium 5-doors and lastly, the Impreza Sport Sedans.
Luckily, it is also an optional feature if you're looking to purchase either a standard Impreza Sedan or a standard Impreza 5-door. Each of the five trim options for the 2020 Subaru Impreza comes equipped with a 2.0-liter Boxer® 4-cylinder engine and the STARLINK® Multimedia system.
So What Is EyeSight® Driver Assist?
Subaru, one of the highest-rated car companies in terms of safety, has become even more secure as of late thanks to their EyeSight® Driver Assist.
EyeSight, which includes Adaptive Cruise Control, pre-collision braking, lane departure, and lane keep assist functions, is made up of a set of intelligent dual color cameras placed near the rearview mirror that scan the roads around you. The technology will detect traffic and unanticipated dangers from all angles, provide extra awareness, and offer you added peace of mind each time you get behind-the-wheel of your 2020 Subaru Impreza.
Tell Me More About Subaru EyeSight® Technology
With their recent adaptation of EyeSight® Driver Assist, Subaru, one of the highest-rated car companies in terms of safety, has become even more secure. Thanks to the recently introduced technology, all of the 2019 Subaru models equipped with EyeSight received the highest possible rating for front crash prevention by the Insurance Institute for Highway Safety.
In addition to averting front-end collisions, EyeSight has been found to reduce the rate of rear-end crashes that resulted in injury by up to 85 percent. After already selling over 1 million vehicles equipped with this technology, Subaru has provided drivers with a true sense of safety.
Schedule a Test Drive at Our Minneapolis Area Subaru Dealer
With winter making road conditions that much more unpredictable, the time is now to schedule a test drive in a brand-new 2020 Subaru Impreza equipped with EyeSight technology. Contact Morrie's Brooklyn Park Subaru near Minneapolis to speak to one of our professionals today!
New Impreza Inventory